Skip over navigation
The official government website of Wayne County, Georgia
73°
Local Forecast
River Depth: 6.40'
Start Content
Officials
Wayne County Parks & Recreation is always accepting applications for officials in football, basketball, baseball, soccer and softball.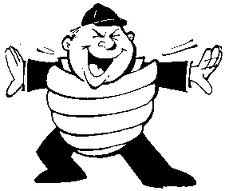 If you or someone you know experienced or not wishes to officiate in any of these sports please click the application link below to print off a copy of our official's application. We do offer some training. Officials are paid through an association in some sports and on a game by game basis. Should you have any questions or concerns feel free to contact us today!
The 2014 Fall Official Clinic is set for Tuesday September the 9th at Cracker Williams Community Center from 6:00 p.m. - 7:30 p.m.! Attendees must be a current WCRD official or have completed the application and received a call to attend.
Contact Us
Phone:

(912) 427-5915

Fax:

(912) 427-5906
In this Department
In this Department
Topics of Interest