Skip over navigation
The official government website of Wayne County, Georgia
75°
Local Forecast
River Depth: 9.41'
Start Content
Athletics
The Wayne County Parks & Recreation Department offers diversified athletic programs to our youth and adults in a clean, safe, and enjoyable environment. WCRD has a rich tradition of excellent youth sports programs and the goal of this department is to carry on that tradition while also adhering to ever changing trends in sports. Our diversified portfolio has something for anyone that is interested in sports!
Rest assured that you or your child is protected by WCRD as each coach/volunteer is screened and has to consent to a criminal background check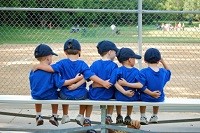 before being allowed to represent this department. We also provide training and certifications for each coach/volunteer to increase efficiency and validity of our athletic programs.
We encourage you or your child to get involved in sports and give WCRD the opportunity to provide a program for you! Here are some major benefits of getting your child involved in youth sports:
The physical benefits of being involved in athletics at a young age are plentiful. By teaching children about the importance of staying active and fit from a young age, we are helping to show them the value of exercise and staying healthy. Physical health and well-being in children is also directly related to their mental health and well-being, and active children that put their often boundless energy to use in a constructive environment are able to grow from the experience of being a part of a team.
Not only are there physical benefits to being involved in sports at a young age, there are also many benefits that come from the competitive side of sports. Athletic competition and the values and ethics that it carries with it, is a great way for children to learn about how to compete fairly with others. It is one of the many life skills that children can learn from playing youth sports, and it prepares them for the many different kinds of competition they will face in life, as well as giving them, "an opportunity to understand the healthy aspects of competition in a friendly environment. Students of all ages who participate in sports have been found to cope better with competition in other areas of their life" (Yan & McCullagh, 2004).
Become a Voter
To become a registered voter you must complete an application stating:
Full legal name
Residence address
Drivers License number is required if you don't want to give your whole Social Security number or the last four digits of your Social Security number. By law, these numbers are kept confidential and used for internal purposes only.
Date of birth
Signature and date signed
You sign an oath on the application stating that you are a citizen of the U.S. and a resident of Georgia, you reside at the address stated, that you are 18 years of age, that you are not a felon and that you are not mentally incompetent. It is the voter's responsibility to complete a new application each time they move within the county.
Billing Information
At Wayne County Emergency Medical Services we use a third party billing company to manage, distribute, and collect your billing information and payments. If you have any questions about your statement you received you can contact;
TEMS
844-399-6379
Fax – 912-307-3826


Business Licenses
Business License

(Owner, No Employee)

$55.00

Totals

$55.00

Per Employee Add:

(1) Employee

(2) Employees

(3) Employees

(4) Employees

(5) Employees

(6) Employees

(7) Employees

(8) Employees

(9) Employees

(10) Employees

$40.00

$40.00

$15.00

$15.00

$15.00

$15.00

$15.00

$15.00

$15.00

$12.50

55.00 + 40.00

55.00 + 80.00

55.00 + 95.00

55.00 + 110.00

55.00 + 125.00

55.00 + 140.00

55.00 + 155.00

55.00 + 170.00

55.00 + 185.00

55.00 + 197.50

$95.00

$135.00

$150.00

$165.00

$180.00

$195.00

$210.00

$225.00

$240.00

$252.50
Plus $12.50 for each employee (10 and above) to a maximum of $600.00
License Renewal Date: July 1st of Each Year
LATE FEE: $35.00
Coaches
Would you like to coach?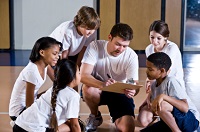 Click here for the coaches application. Please print off, fill out completely, and drop off at the WCRD office.
WCRD Coaches Policy and Ethics
Criminal History Information
Policies for Criminal History Search Requests
The Office of the Clerk of the Superior Court and State Court of Wayne County does not conduct "criminal history searches" of misdemeanor or felony files.
Parties or agencies wanting or requiring a criminal history search on any individual should follow the procedures detailed in the Services menu on the Georgia Bureau of Investigation's web site for obtaining criminal history data from local law enforcement agencies and/or the Georgia Crime Information Center. The 911 center located at 155 North Wayne Street requires a picture ID and a payment of $20.00 for any individual requesting a criminal background check.
Copies of specific criminal dispositions may be obtained from this Office upon request and upon payment of costs required by statute (which is $.50 per page, plus $2.50 for certification.
Directions to Court House
| | |
| --- | --- |
| Approximate Distances | Miles |
| Brunswick: | 40 |
| Savannah: | 66 |
| Waycross: | 40 |
| Atlanta: | 236 |
Disaster Response Plan
The City of Screven cooperates with Wayne County Emergency Management Agency to mitigates disasters as they occur.
Drug Court
History of the National Drug Court
The history of Drug Courts can best be summarized from a June 29, 2000 news release by Attorney General Janet Reno:
Justice Department Grants to Help 99 Communities
Assist Non-Violent Offenders with Drug Problems
Washington, DC - The Justice Department today announced that it will provide more than $25 million to 99 communities to help them monitor non-violent, substance abusing offenders, through drug courts that oversee their rehabilitation and use sanctions to keep them on the right track. The grants to plan, implement or enhance drug courts will be made by the Justice Department's Office of Justice Programs (OJP).
"Over the past 10 years, we have seen drug courts go from a concept to a full-fledged, successful initiative with more than 500 courts operating across the nation," said Attorney General Janet Reno. "These courts are helping offenders become drug-free, responsible members of their communities."
Participants in the initiative are less likely to commit crimes after graduating from a drug court. In Escambia County, Florida, 36 months after admission to the drug court program, only 48 percent of the program graduates were re-arrested as compared to 86 percent of non-graduates and 63 percent of offenders who were sentenced to probation. In Jefferson City, Kentucky, only 13 percent of the program graduates were re-arrested for a felony one year after graduation, while 55 percent of eligible offenders who declined to participate in the program were re-arrested for a felony during that same time period.
Thirty-eight of today's grants - totaling more than $5 million will help Native American tribes. The U.S. Department of Health and Human Services' Substance Abuse and Mental Health Services Administration's 1997 National Household Survey on Drug Abuse reported that compared to the total U.S. population, Native Americans have higher rates of drug use and alcohol dependence and a higher need for drug abuse treatment.
"We are pleased to be able to help tribal governments use these effective courts to manage and assist offenders who have substance abuse problems," said OJP Acting Assistant Attorney General Mary Lou Leary.
Since the drug court program was authorized in the President's 1994 Crime Act, OJP has made approximately 650 grants totaling more than $125. More than 500 drug courts are operating in the United States and more than 280 are being planned. All 50 states have drug courts in operation or in the planning stages. Twenty-two states have enacted legislation that authorizes or funds drug courts and 12 additional states are considering such legislation.
More than 3,500 participants who lost custody of their children have regained custody after participating in the drug court program. More than 4,500 participants have become current in child support payments after graduating from a drug court.
Job Postings
Available Job Postings will be here. If none are listed, we have no openings. Check back often.
Wayne County is an equal opportunity employer. Wayne County Government does not discriminate on the basis of race, color, national origin, sex, religion, age or disability in employment or the provision of services.
Garbage Pickup
(In Unincorporated Areas)
Services by: Republic Services
New Service Setup: (912) 715-7636
For Additional Cans: (912) 715-7636
For Can Replacement: (912) 715-7636
Trash is scheduled for pickup once per week. The day is based on which area of the county you are located in.
In case of bad weather or holiday, service will resume on following day.
If and when trash is ever missed, call us ASAP to inform us of the miss: (912) 715-7636
Georgia Environmental Protection Division
Georgia Laws & Cases
How to Pay Your Taxes
Tax payments may be made at our office, located at:
341 E. Walnut St.
Jesup, GA 31545
Mail to Wayne County Tax Commissioner,
P. O. Box 287
Jesup, GA 31598, or online at www.waynegatax.com.
History of EMS
Wayne County started our first ambulance service in September of 1972. The department has grown and changed through the years to provide a better standard of care to the visitors and citizens of Wayne County.
Jury Information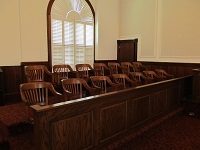 Courtroom Dress & Conduct Code
Juror Change of Address Form
Landfill
Wayne County Residential = $11.11 per ton
Commercial = $11.11 per ton
We do not accept tires...white goods...batteries and liquids. No hazardous waste!!
We are a state-of-the-art GA EPD and US EPA permitted solid waste disposal facility with all the latest environmental safe guards including leachate collection and groundwater protection. The trash cells are lined with HDPE to contain and manage the waste in a responsible environmental manner. We have received a 100% compliance from the GA EPD the past 10 inspections covering 5 years.
Local Court Information
Court Fee Schedule:
Local, State, and National Resources
Coming Soon! Check back regularly for more information.
Local State and National Resources
In the event of a disaster, The city of Screven works along with the Wayne County Emergency Management Agency (EMA), Georgia EMA, and Georgia Mutual Aide Group (GMAG) in order to insure appropriate resources are available to respond and mitigate damages from disasters.
Rates
Wayne County Transit provides transportation to the consumers of Wayne Service Center, Aging, Mental Health, Department of Family and Children Services and Dept. of Labor – Vocational Rehabilitation. These trips have to be ordered through each of the agencies that are connected to the Department of Human Resources. The Wayne County Transit is also open to the public.
Fares For Regular (Advance Notice) Service
Regular Fare
| | | | | |
| --- | --- | --- | --- | --- |
| 0-10 Miles | $4.00 | 1 - Way Trip | $8.00 | Per Round Trip |
| 11-25 Miles | $6.00 | 1 - Way Trip | $12.00 | Per Round Trip |
| 26-50 Miles | $13.00 | 1 - Way Trip | $26.00 | Per Round Trip |
| 51-100 Miles | $20.00 | 1 - Way Trip | $40.00 | Per Round Trip |
Over 100 Miles Charged @ Charter Prices .30 Per Mile
Elderly/Handicapped | Children 5 and Under
| | | | | |
| --- | --- | --- | --- | --- |
| 0-10 Miles | $2.00 | 1 - Way Trip | $4.00 | Per Round Trip |
| 11-25 Miles | $3.00 | 1 - Way Trip | $6.00 | Per Round Trip |
| 26-50 Miles | $6.00 | 1 - Way Trip | $12.00 | Per Round Trip |
| 51-100 Miles | $10.00 | 1 - Way Trip | $20.00 | Per Round Trip |
---